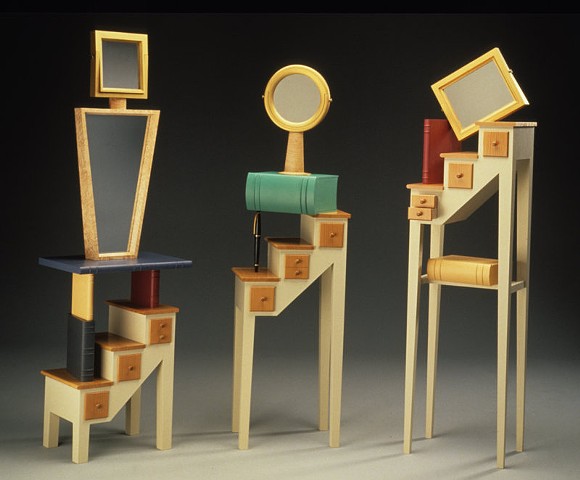 One of this country's leading educators and studio furniture makers, Alphonse Mattia dismisses the dichotomy between functional and nonfunctional objects. He prefers instead the concept of "usefulness" – something that conveys meaning and emotion along with utility. Mattia has taught at Rhode Island School of Design, Boston University, University of Pennsylvania Indiana, The Swain School, and Virginia Commonwealth University. He has received fellowships from Massachusetts Artists Foundation and the National Endowment for the Arts.
His work is in many private collections and the permanent collections of The Museum of Arts and Design, New York, The Renwick Gallery of the Smithsonian, The Philadelphia Museum of Fine Arts, The Museum of Fine Arts, Boston, The Yale University Art Gallery and The Phillip Morris Corporation.
Mattia now works in Smokestack Studios in Fall River Massachusetts, a newly established collective space owned and operated by Alphonse Mattia and three other designer makers.
The members of Smokestack Studios are listed at the People & Places link.
Mattia works on commission, speculative work, and limited batch production runs.